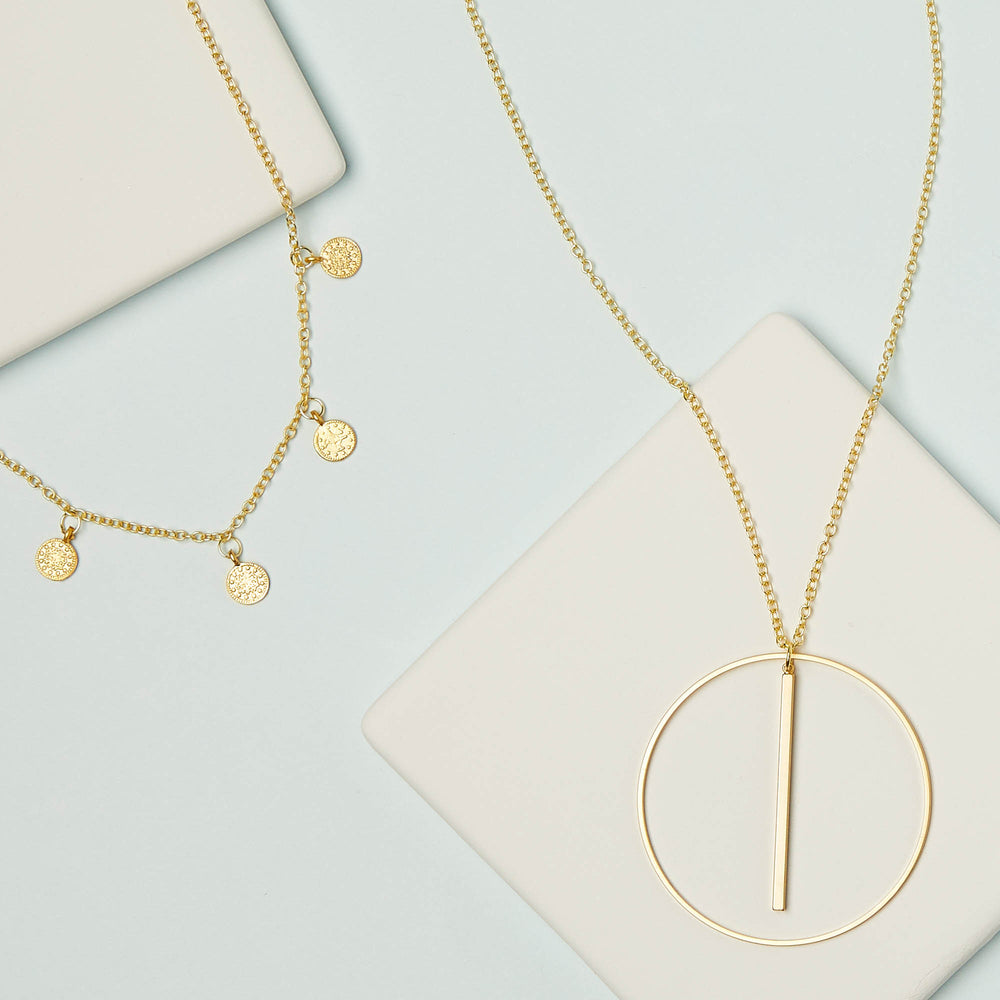 Are you tired of trying to layer necklaces only to find out that they aren't the right lengths? Or maybe you love the layered look, but don't know how to create it.
No problem! The L'Or collection does the work for you by creating designs that were made to layer. Each is the right length and design to add interest, but can also be worn alone for maximum versatility. Grab two, grab three or grab all depending on the look you want
This collection captures and was inspired by the casual elegance that American fashion is famous for. Think: rich golds in a soft, matte finish that impart a flattering, warm glow to all skin tones and designs you'll love to wear for work or play. 
P.S. As always, my collections are small batch and limited, so the "L'Or" collection only has 5 pieces of each style in stock. They're expected to sell out quick, so grab your layered look today!