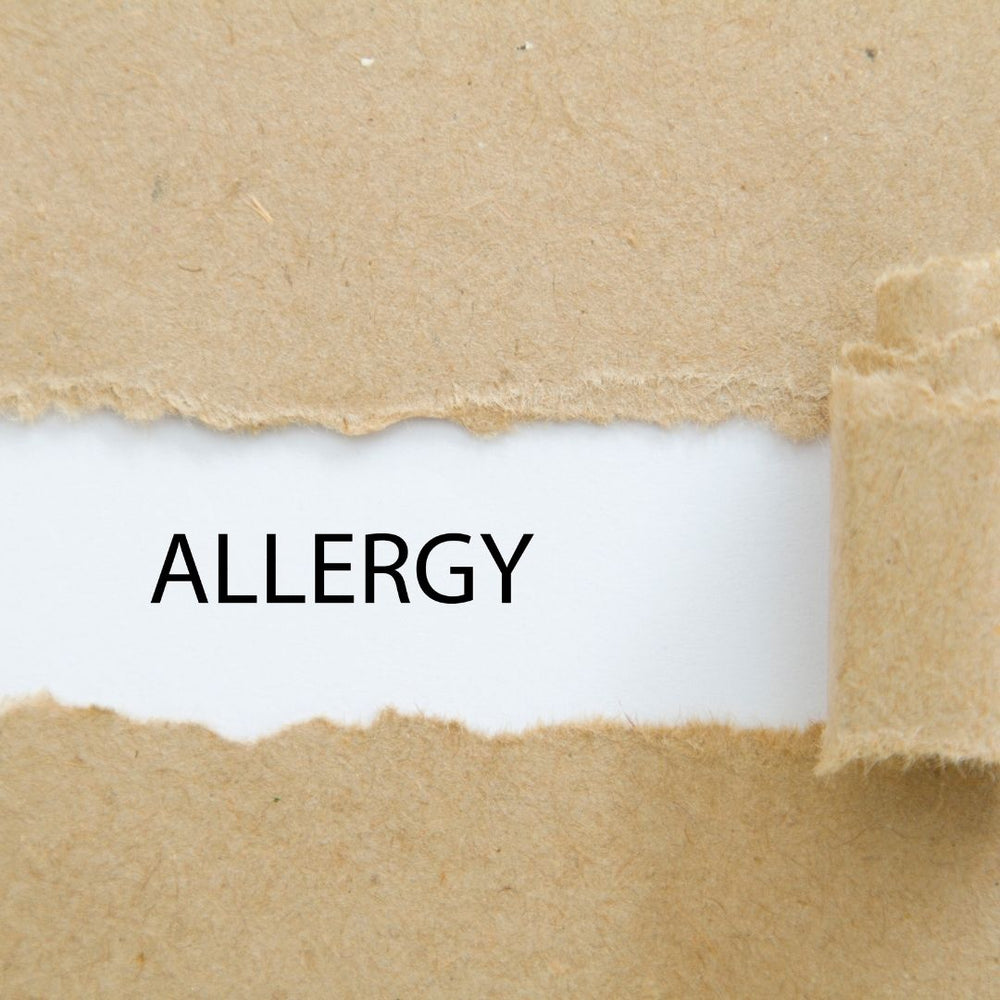 When I was a little girl in Poland…(Oops, wait, that's Seinfeld.) Ok, my story actually takes place in a suburb of Atlanta. I've always loved fashion and accessories, but I've always had extremely sensitive skin. I remember the second after my ears healed from being pierced. I removed the hypoallergenic studs, grabbed a pair of earrings that I had probably bought for $5 at Claire's, and went on my way.
(I think this picture is from the first night I wore my new earrings. You can see that I've already taken them off. Haha!)
You can guess what happened next…the oozing and pain the next day. The denial that it wasn't the earrings and just an infection. "I can wear any earrings I want!" I reassured myself as I furiously scrubbed the new earrings with alcohol. I just needed to let my ears heal and then start over. 
 Well, my body never "got over" the cheap earrings. I spent my teenage years pawing over the one rack at my local department store that sold hypo-allergenic jewelry. Unfortunately, this brand only sold designs that the Queen of England would have loved. At 14 years old I just didn't have any place in my wardrobe for diamanté encrusted pearl earrings. (eye roll)
 Why were there no cool, modern looking, affordable hypoallergenic brands??? Designs that you could wear everyday with your jeans or to work? To brunch or a night out with your friends?
Now, You might be saying "Great story, Merrie, but what's your point?" My point is, I bet you've also had experiences like this one. 
 Many of you struggle with allergies to metals, but still want fashionable jewelry at a reasonable price.
You're tired of settling for a pair of earrings that you "sort-of" like, just because they are hypoallergenic.
You don't want to spend hundreds of dollars for a pair of earrings.
You're tired of not knowing what your jewelry is made of and just having to hope that it's hypoallergenic.
(Hypoallergenic, Nickel free hooks used in all designs.)
This is why when I started creating my own jewelry, I knew that I would only use hypoallergenic hooks & chains. I would offer stainless steel options and clip-on options so that EVERYONE COULD WEAR THEM!
I didn't want anyone to pass by my booth, fall in love with a pair of earrings and not be able to wear them because of something that I could fix. (As those of you who've shopped with me in person know, I can usually swap out a hook while you're at a festival, so you can take your treasure home with you.)
That's why I offer many different styles of earrings and am happy to do customizations. I want you to find something that you love!
(Tarnish Resistant, Hypoallergenic, Nickel free chains used in all designs.)
Stay Beautiful and Healthy,
Merrie
P.S. Got a question? Hit reply and let me know. I'm always quick to respond and look out tomorrow for a goodie. :)