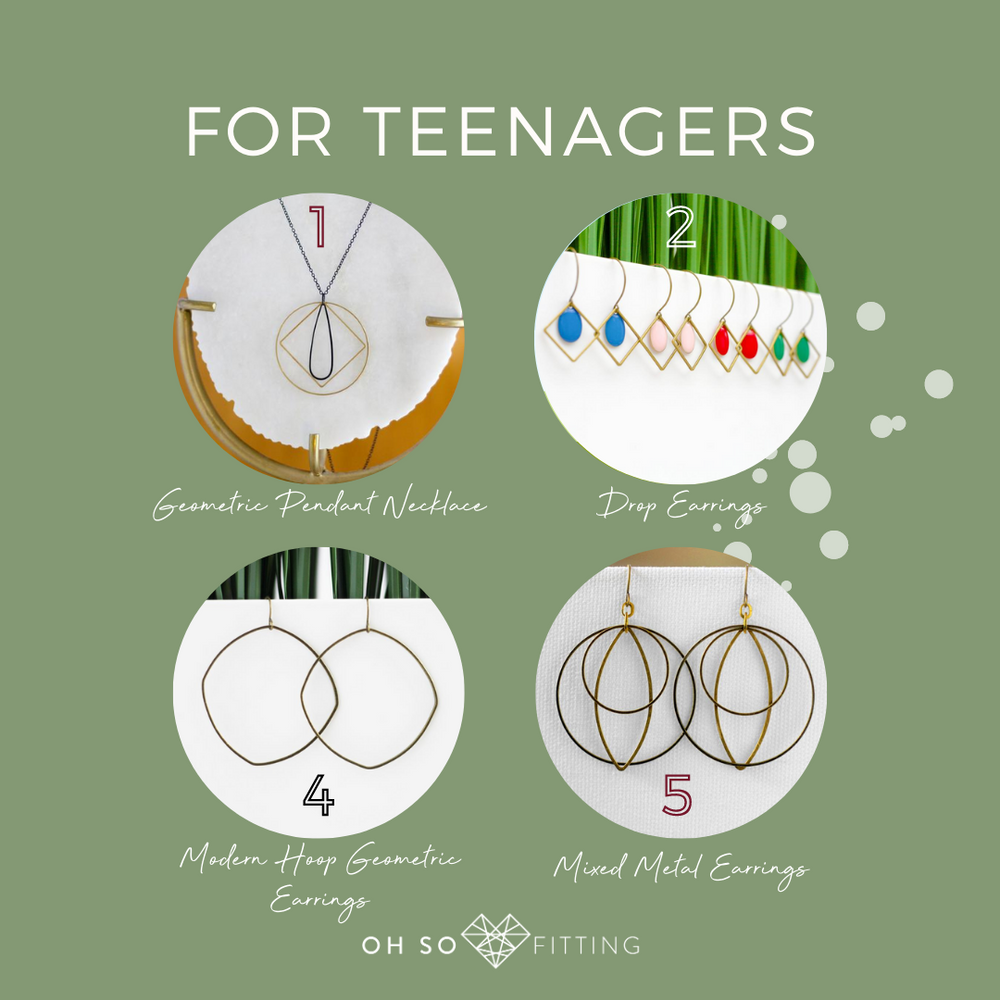 Shopping gifts for middle or high school girls can be challenging.
This is the stage of their lives where they're developing various interests and dabbling on different hobbies. 
There are so many choices on what to give them but nothing seems to be the right one.
But one thing every girl would love is an accessory that can spice up their outfits. Our Long Modern Geometric Pendant Necklace can give any teenager's outfit the statement it needs!
The chic mix of black and gold in this jewelry makes it wearable for everyday but also a perfect way for your beloved teenager to add a bit of flair to her outfit.
They could also rock our Drop Earrings, Modern Hoop Geometric Earrings, and Mixed Metal Earrings!
Stay Healthy and Beautiful,
Merrie