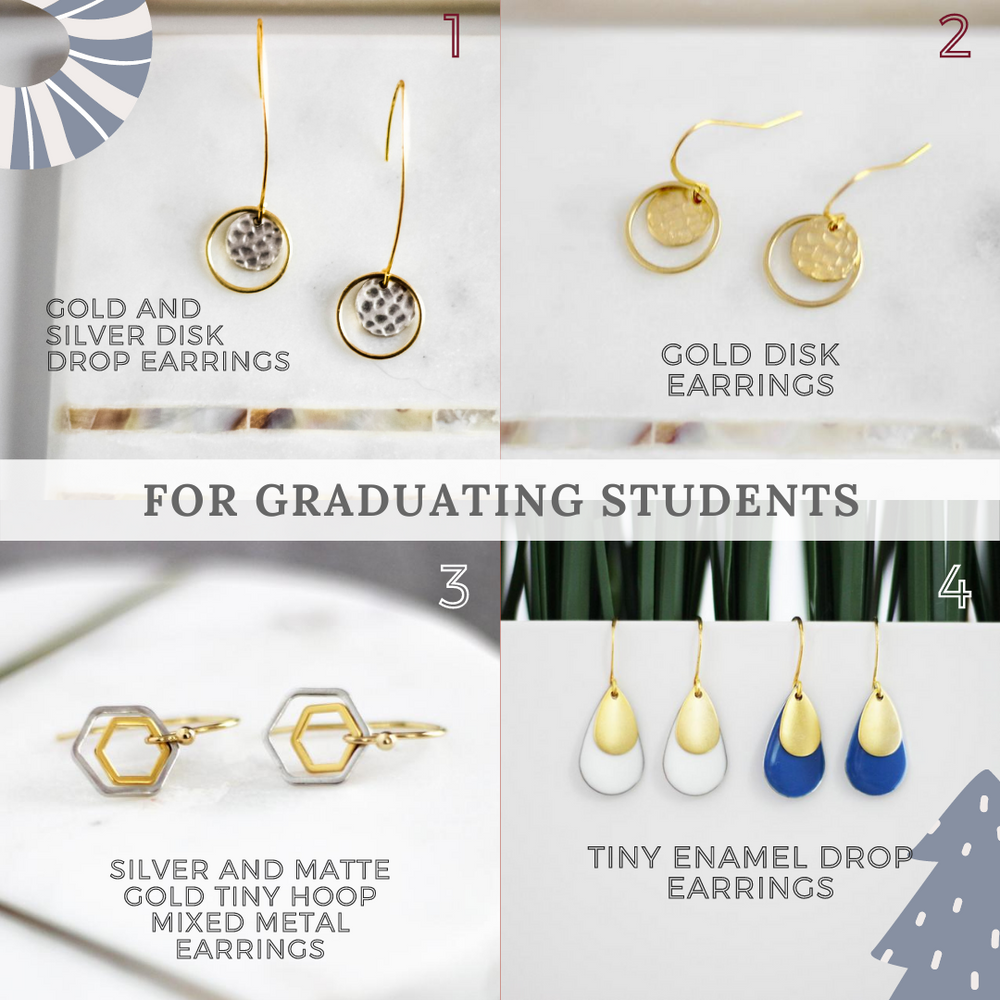 Graduating from university is one of the biggest milestones in a woman's life.
It's a complete turning point of one's life and a testament of the long years of hard work.
The months before graduation is truly an exciting yet bittersweet moment. For these adults-to-be, prepare them for their upcoming entry to the work force with an accessory perfect for office wear.
Our
Gold and Silver Disk Drop Earrings
is an elegant addition to any business meeting. She can wear this for upcoming interviews, internship, and future workplace!
In the world of working women, first impressions last and this charming accessory can definitely help her make a positive and lasting one!
Add more beautiful pieces for her next life milestones with our Gold Disc Earrings, Silver and Matte Gold Tiny Hoop Mixed Metal Earrings and Tiny Enamel Drop Earrings!
Stay Healthy & Beautiful,
Merrie