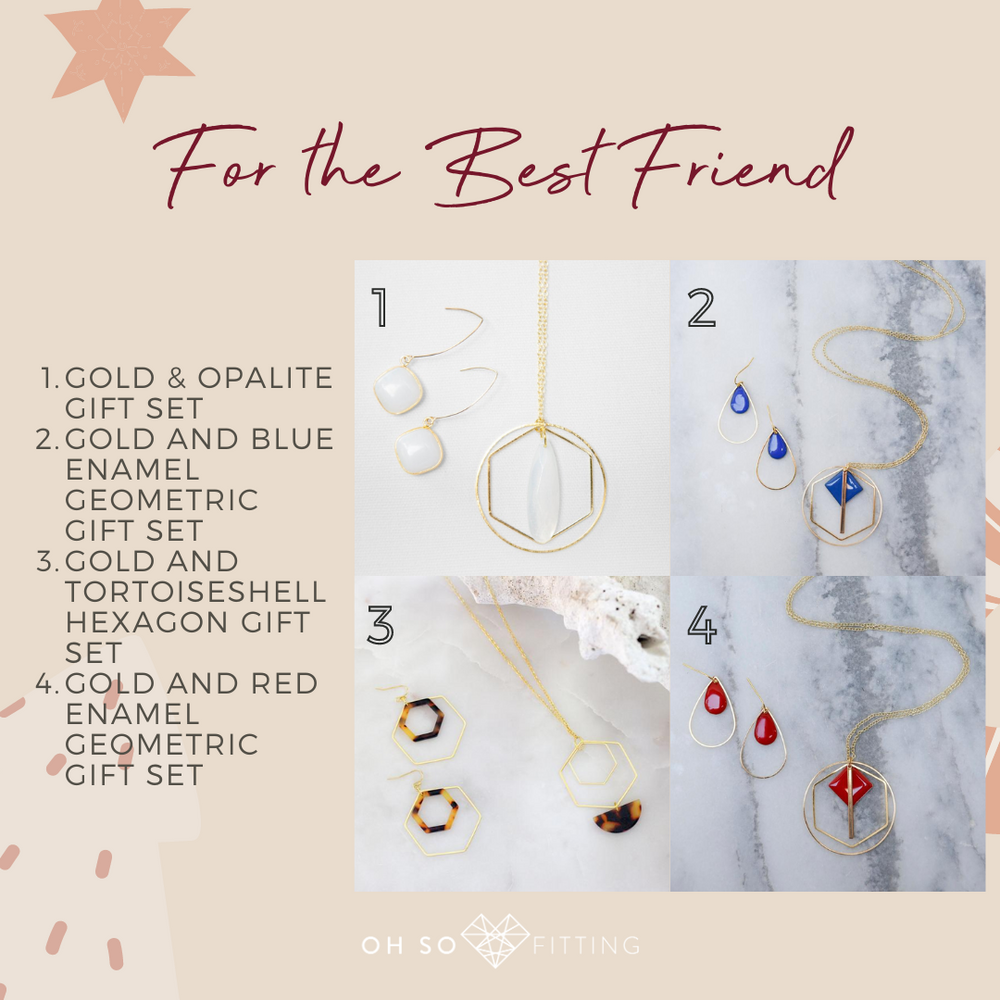 Our best friend is the person we constantly confide in, and dump all our problems on.
From love troubles to office gossip, they listen to it all! So when the holiday comes around, it can be difficult to find something that can communicate how much they mean to us.
For your best bud, go all out this holiday and give them our Gold and Opalite Gift Set.
This set includes a hexagon necklace with a faceted Opalite pendant suspended from a polished gold hexagon hoop and coordinating rhombus earrings.
Let them know how much they mean to you with these pieces of jewelry that are as bright as they are! 
You can also get them our Gold and Blue Enamel Geometric Gift Set, Gold and Tortoise Shell Geometric Gift Set, and Gold and Red Enamel Geometric Gift Set.
Stay Healthy & Beautiful,
Merrie

2 - Gold and Blue Enamel Geometric Gift Set
3- Gold and Tortoise Shell Geometric Gift Set