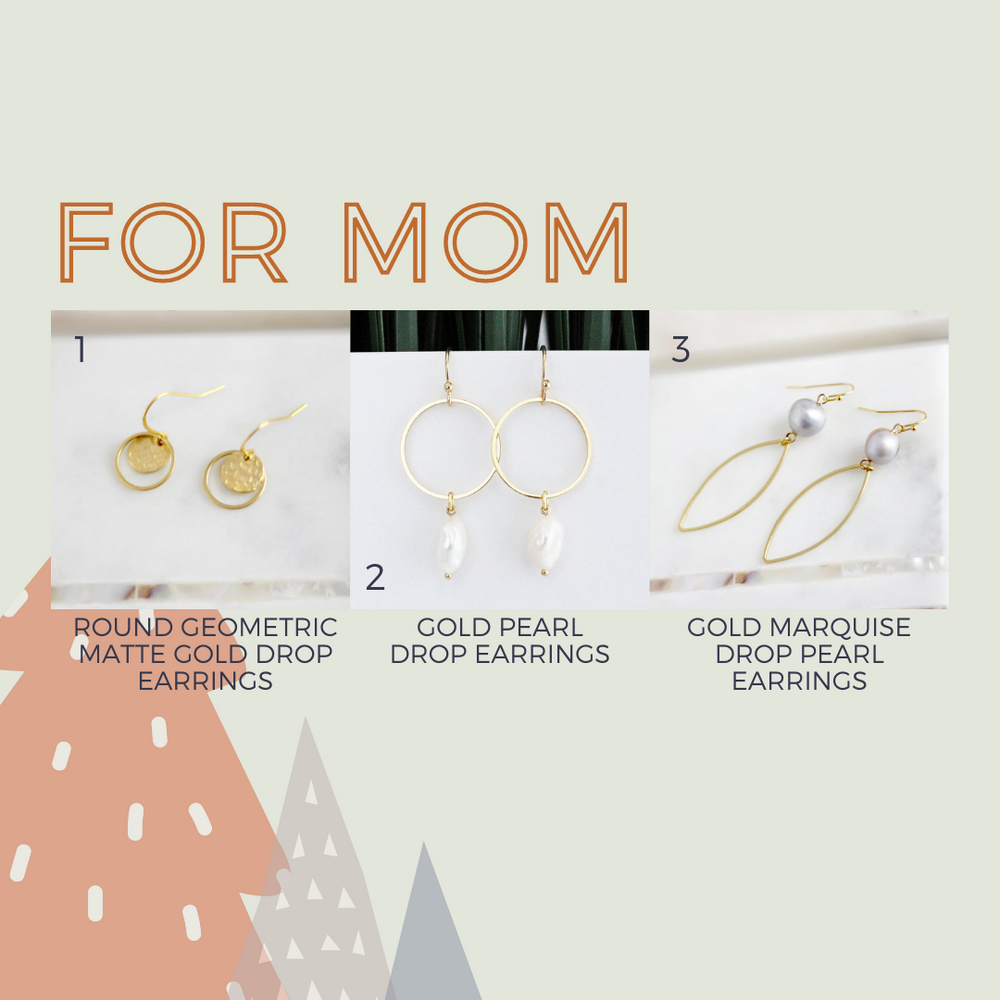 Hi there,
We all grew up receiving the best present from our mothers, and now, it's time to give back.
She is the reason we are who we are today, and she stuck with us even through our rebellious years! 
When it comes to picking presents for our moms, give her something that she can use everyday, so she will always remember how much she means to you.
Treat the most special woman of your life with a classic and elegant piece of jewelry like our Gold Hammered Disc Drop Earrings, Gold Pearl Drop Earrings, and Gold Marquise Drop Pearl Earrings.
This pair of minimalist earrings is perfect for her everyday work and everyday play! No matter what your mom's style is, I can guarantee that this dainty pair will elevate her look.
Stay Healthy & Beautiful,
Merrie
1 - Gold Hammered Disc Drop Earrings